With our background in single-molecule detection and superresolution microscopy, we develop new methods and molecular tools to study biomolecular processes, structures and dynamics. It is our ultimate vision to use fluorescence for recording movies of the molecular processes that are the basis of life.
With the progress of using DNA as a nanomaterial (DNA nanotechnology), we also got excited about building modular molecular devices with a variety of functions including molecular signal amplifiers, force sensors, and nanorulers. Such devices are the basis of a fundamental new approach to biosensing and molecular robotics.
Our NanoBioSciences group brings together unique interdisciplinarity creating synergy from molecular biology, physical chemistry, biophysics and nanophotonics.


Research
News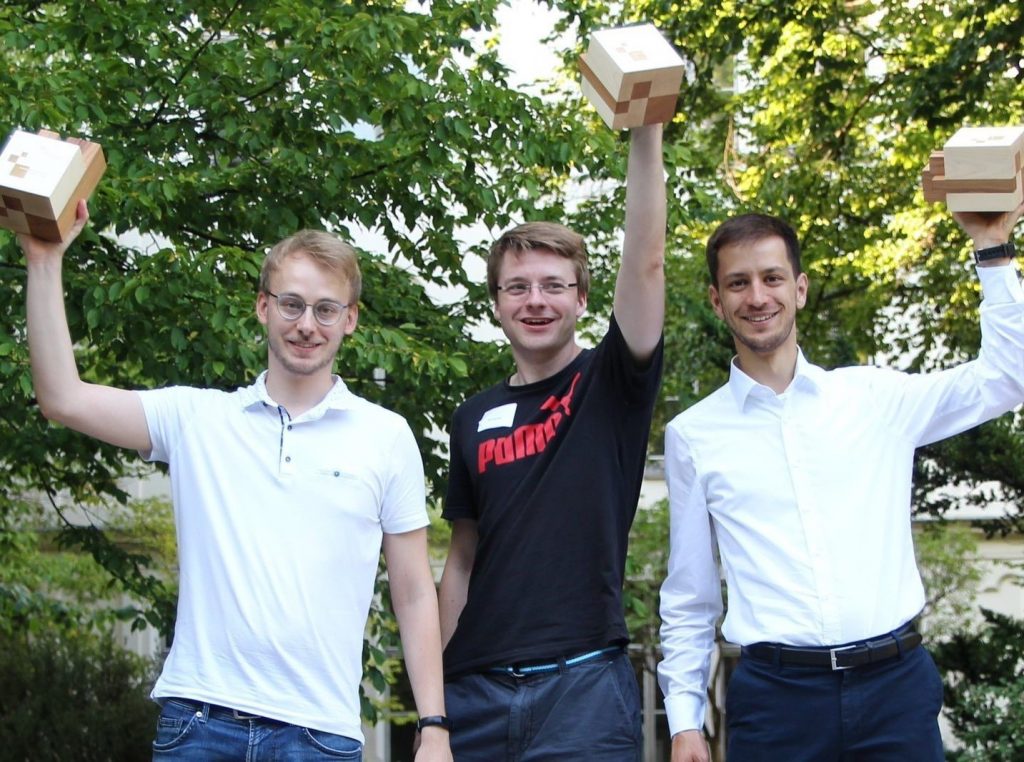 22. July 2022
Tim won the 3rd price of the CeNS Nano Innovation Award 2022! Outstanding PhD students at Bavarian research institutions are honored annually by CeNS for their excellent research in nanosciences. Congrats Tim, the group is very proud!

©CeNS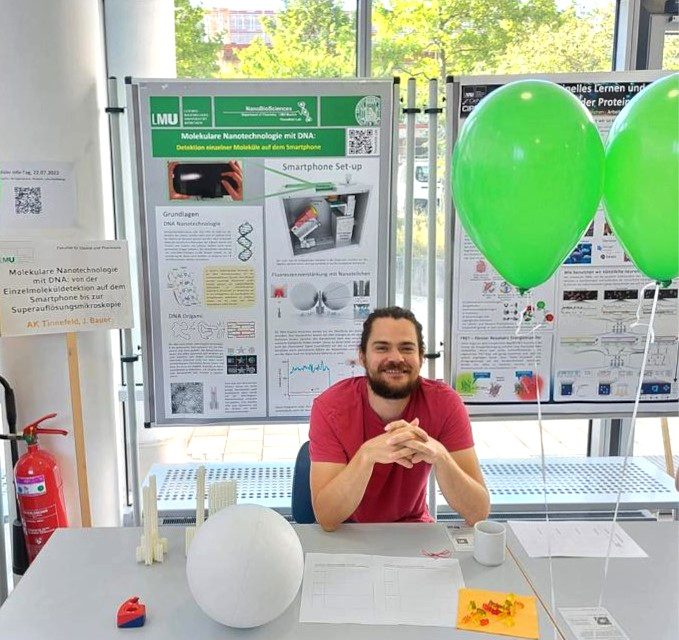 22. July 2022
The annual "Schülerinfotag" took place today. Our faculty welcomed hundreds of pupils from all over Bavaria to offer an insight into the world of chemsitry and pharmacy. Many helpers were needed to give lab tours, show experiments, create posters, and prepare snacks. For example, Lennart guided interested pupils through our poster and explained the magic of DNA nanotechnology.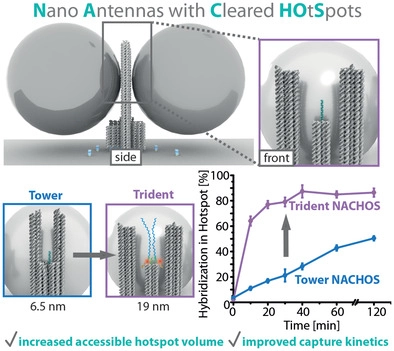 1. July 2022
Cindy's new paper "Maximizing the Accessibility in DNA Origami Nanoantenna Plasmonic Hotspots" is now out! Check it out here. Congrats, Cindy and the team!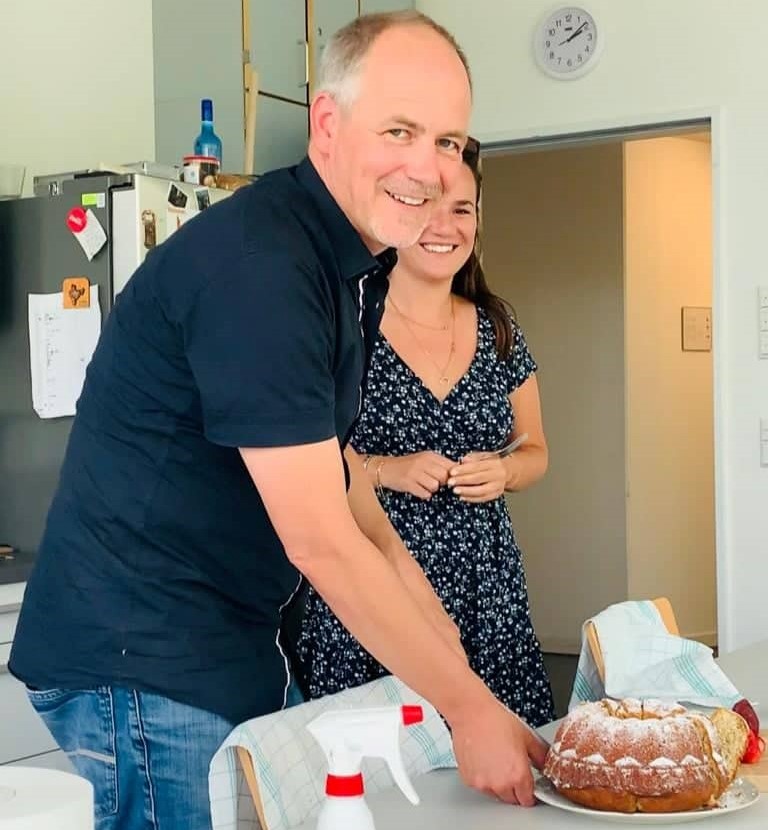 20. June 2022
Happy birthday, Prof. Dr. Tinnefeld!
Today we celebrated Philip's birthday with coffee and cake. The strawberry and banana cakes made by the dean himself were very delicious – thank you, Philip!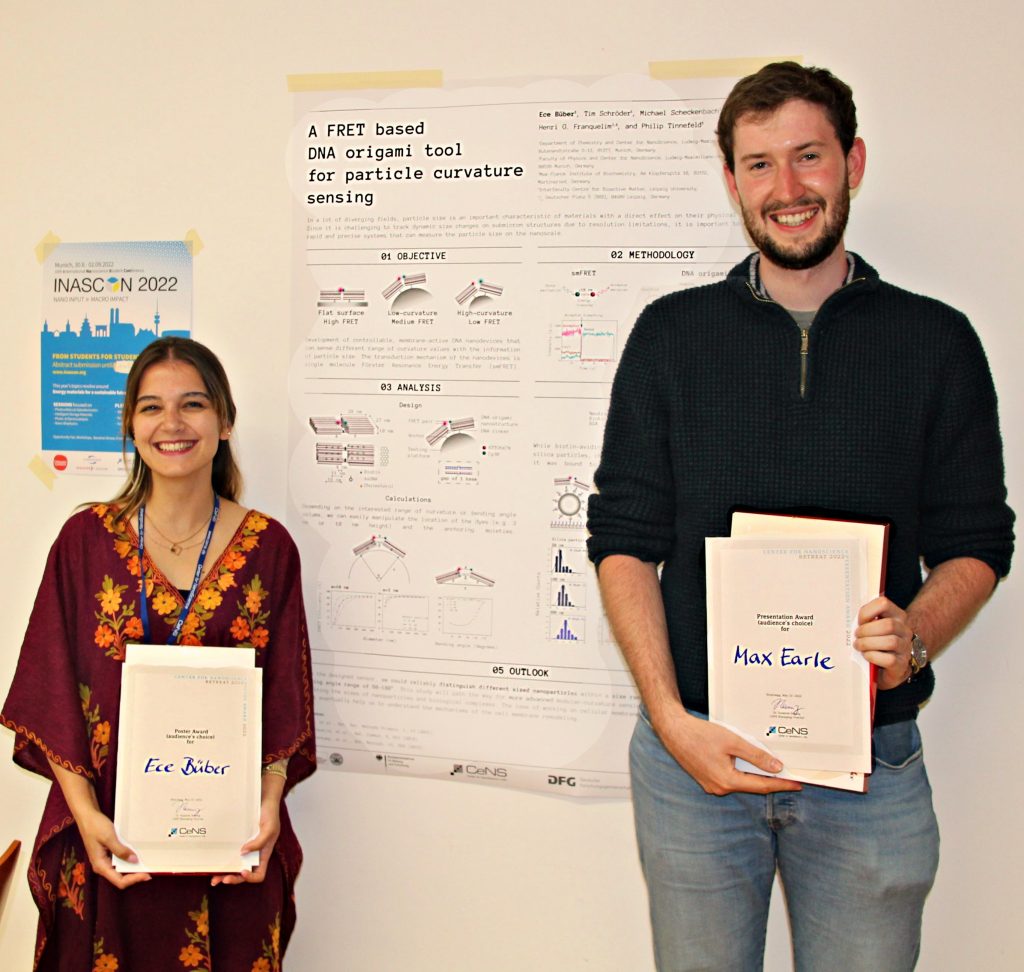 22. – 25. May 2022
The JNN exchange 2022 was rounded off at the CeNS Retreat Kleinwalsertal with scientific talks and posters, career talks, workshops and social activities. Ece Büber deservedly won the award for the best poster, and Max Earle (UCam) for the best talk, congratulations!
©CeNS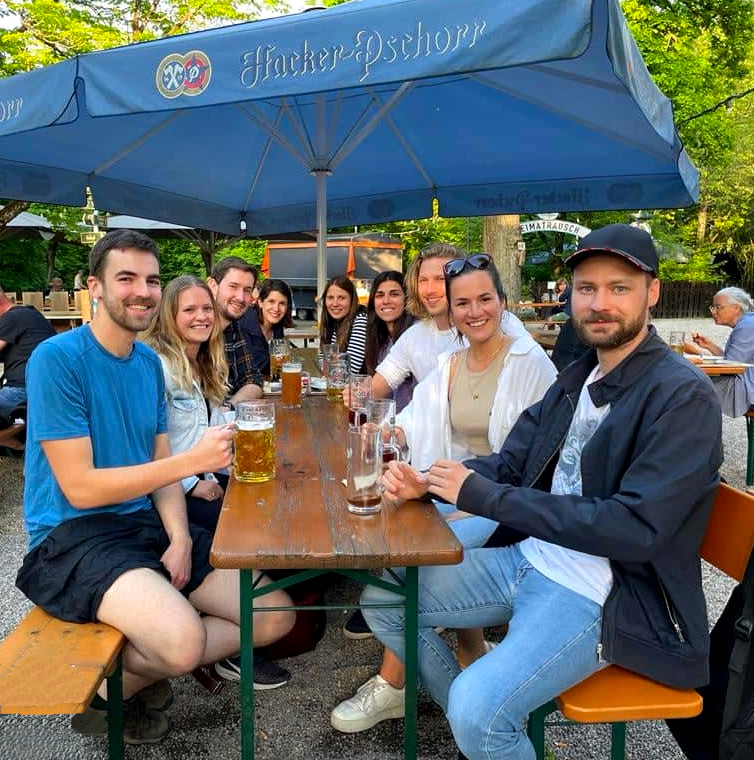 17. – 25. May 2022
We are happy to participate in the Junior Nanotech Network (JNN) exchange 2022 with the University of Cambridge at CeNS!
The Tinnefeld lab welcomed grad students from the Keyser lab to introduce them to our everyday lab life, the beautiful city Munich, and Bavarian traditions. Thanks for the very distinguished time – full of scientific and cultural exchange! We are looking forward to our visit at University of Cambridge in September!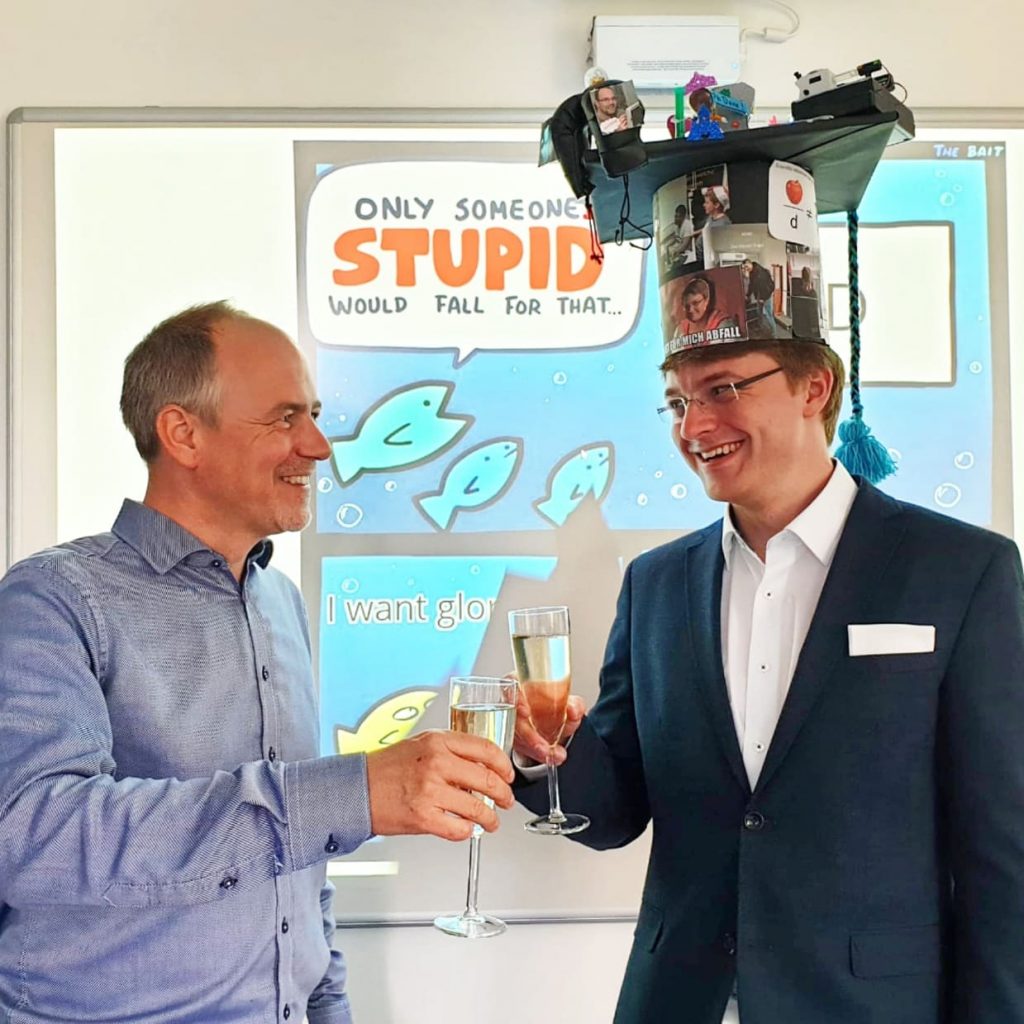 05. May 2022
The fourth PhD defense of this year took place today! Tim successfully defended his thesis and calls himself Dr. Schröder from now on. Congratulations and all the best for the future!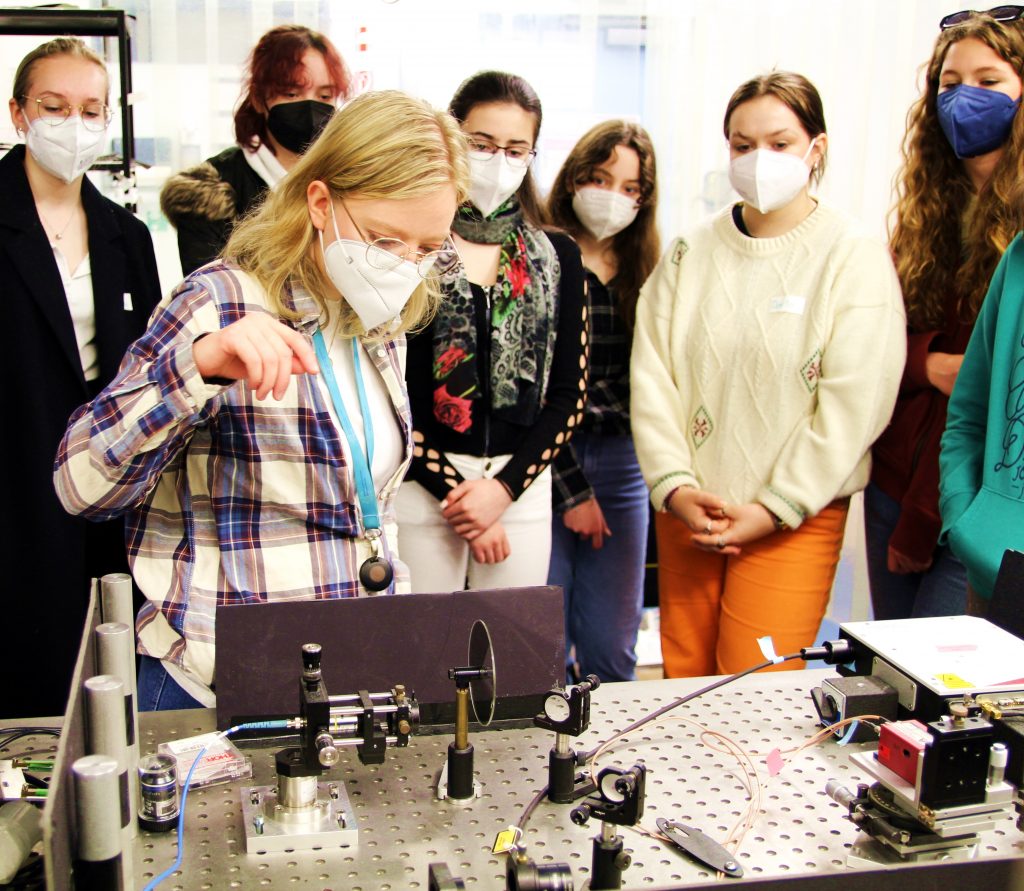 28. April 2022
Today the Tinnefeld lab opened the doors for Girls' Day 2022, organized by CeNS. Cindy showed the students how DNA origami nanoantennas and fluorescence enhancement simplify the detection of single molecules. Instead of sophisticated optical equipment, it is possible to detect individual biomarkers on a smartphone camera. Let's empower girls and women in science!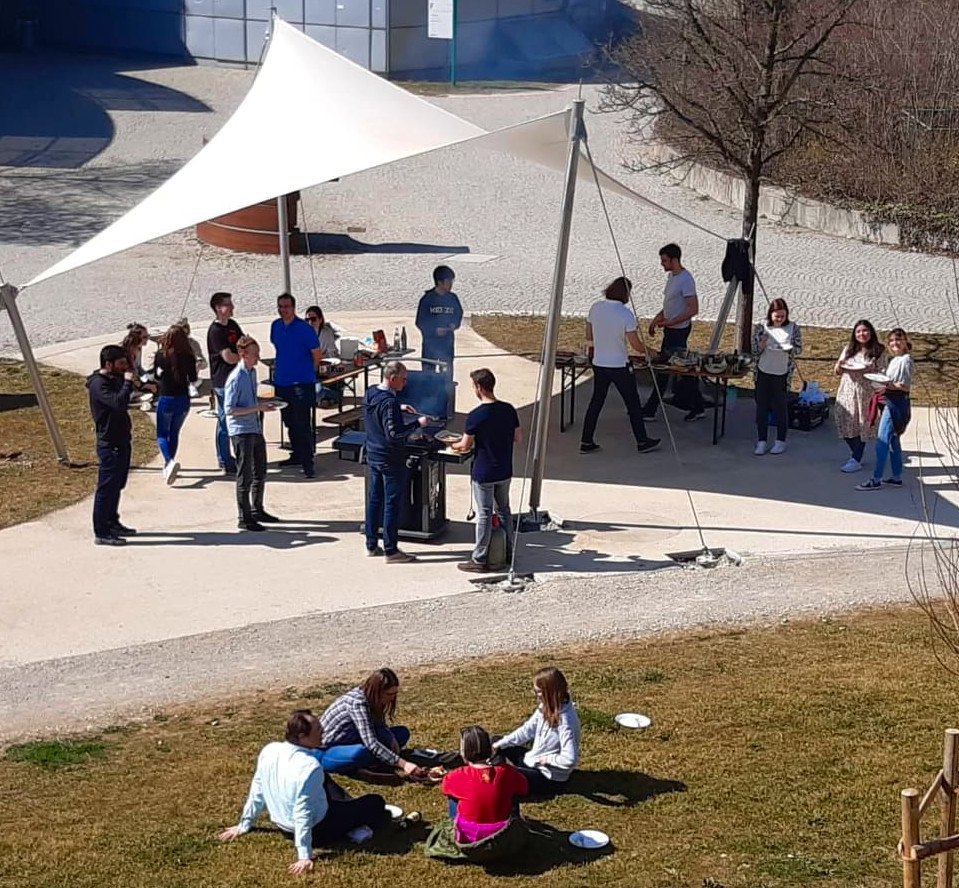 24. March 2022
First BBQ of the year!
Today we welcomed spring with self-made burgers for lunch and enjoyed the sunny time-out during lab work. This kind of lunch break has much potential to become a new tradition.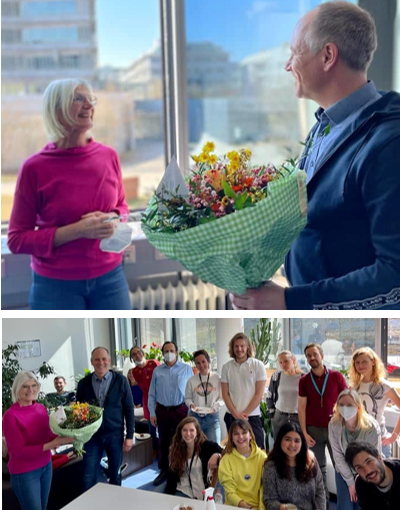 23. March 2022
Snapshots of today's farewell party!
We said goodbye to Hildegard, who took over Mrs Steger's secretary job during the last months. We appreciated her support through all the organizational challenges and will miss her cordial nature. We wish her all the very best for her future!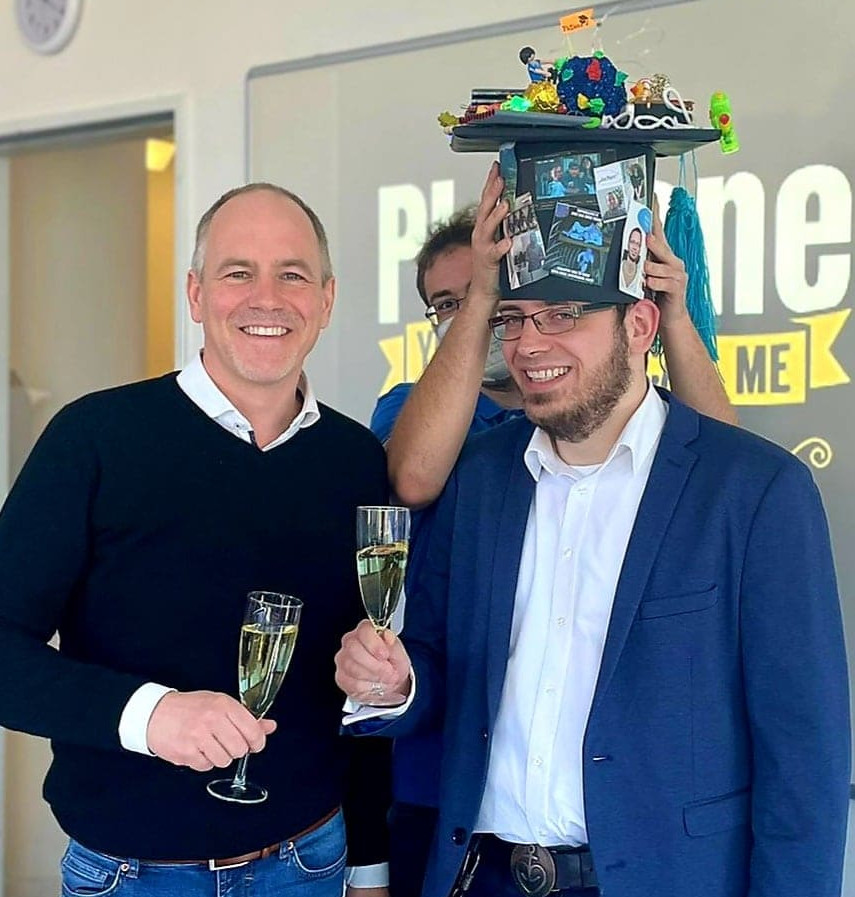 10. March 2022
We present our third PhD grad this year: Johann! Congratulations for this successful PhD defense on "Expanding the Scope of Single-Molecule Energy Transfer with Gold Nanoparticles and Graphene" and all the best for the future!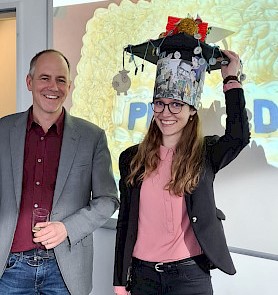 03. February 2022
Kristina defended her PhD thesis on "Designing Single-Molecule Assays towards Directed Emission with DNA Origami Nanoantennas" with great success today. We wish her all the best for the future. Congratulations!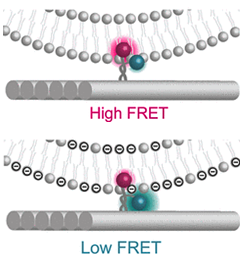 28. January 2022
Sarah's new paper "Quantitative Single-Molecule Measurements of Membrane Charges with DNA Origami Sensors" is now published in the journal Analytical Chemistry. Check it out here! Congrats again, Sarah!
20. January 2022
We are delighted to share that Sarah has defended her PhD thesis on "Optical Single-Molecule Biosensors Assembled by DNA Origami" successfully. We wish her all the best for the future. Big big Congratulations!
There are many more defenses to come this year!
14. December 2021

Andrés' article "A simple and general approach to control the activity of DNA processing enzymes" is now online in Nucleic Acids Research. This new approach is also featured in the LMU newsroom. Kudos to the team!

26. November 2021

The Tinnefeld group won amongst others the CeNS Publication Award 2021 in the category "Scientific Breakthrough" for their publication on NACHOS in Nature Communications. Check out the announcement and the paper.
Congratulations to all the winners!

November 2021

The Römer-Prize was awarded to Patrick for his Master thesis and to Viktorija in the postdoc category for outstanding achievements. Check it out here. Congratulations!

1. October 2021

Today Prof. Dr. Philip Tinnefeld takes over the office from Prof. Dr. Angelika Vollmar as the dean of the faculty of chemistry and pharmacy. We wish him lots of success in his new role!

29. September – 1. October 2021

The 26th international workshop on Single Molecule Spectroscopy and Super-resolution Microscopy took place in Berlin. We are delighted to share that Jonas was awarded "best talk by a young researcher" for his presentation on "Exploiting Fluorescence Lifetime in Pulsed Interleaved MINFLUX". Check it out here!
10. June 2021

Scientists from LMU have unlocked the full potential of graphene for fluorescence microscopy. The study shows a microscopy resolution world record of 3 nanometer. This might turn graphene into the new standard platform for state-of-the art microscopy. Check out the LMU Newsroom!